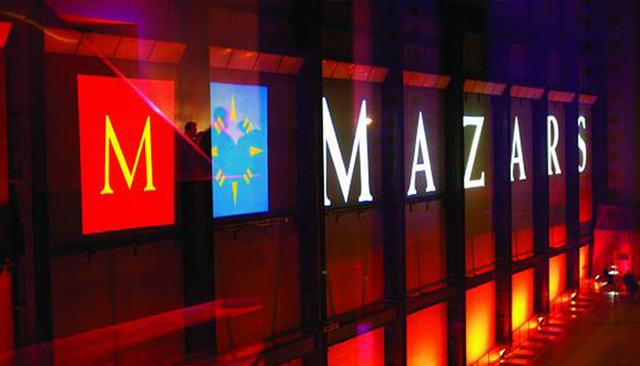 HO CHI MINH OFFICE
1. SENIOR CONSULTANT – FINANCIAL ADVISORY SERVICES
JOB DESCRIPTION
– Conduct Financial Advisory Services work (due diligence and other transaction services work), including performance of analysis and procedures as defined in the scope of work of the engagement letter for all types of projects (in particular buy-side and sell-side projects);
– Attend meetings with prospects, clients, targets' representatives and other advisors;
– Preparation of draft reports, in particular for due diligence following the guidelines and templates used within Mazars Group;
– Due to the nature of the projects, the role would involve a combination of off-site work (done from Mazars office) and on-site work and visits (in Vietnam and potentially overseas);
– Being part of a team on projects conducted by Mazars FAS practice and leading a team to deal with Financial Advisory Services projects under direct supervision of a dedicated Manager;
– Support Manager in training, managing and reviewing work of junior staff;
– Involved in business development initiatives (including own initiatives agreed with the Head of Financial Advisory Services) and the preparation of presentation, proposals and any marketing materials;
JOB REQUIREMENT
– Over 4 years of experience as a financial advisory consultant and/or financial auditor;
– Bachelor/Master degree in finance, accounting, auditing and/or equivalent professional qualification (ACCA, CPA Australia, CFA, others);
– Fluent English, both writing and speaking;
– Excellent computer-literacy skills;
– Excellent organizational, planning and multitasking capabilities;
– Leadership and coaching skills;
– Capable and eager to work with various types of people;
– Excellent interpersonal and communication skills;
– Strong sense of ethics with emphasis on confidentiality and integrity.
APPLICATION
If you are interested in applying for this position, please email to hr-contact-audit@mazars.vnthe following documents:
– Cover Letter in English
– CV in English (including Diploma GPA, English language proficiency test results)
– Certificates (Degree, Professional Qualifications results, English certificates – IELTS, TOEIC, TOEFL)
CONTACT INFORMATION
Mazars Ho Chi Minh Office
Address: 10th – 11th Floor, Viet Dragon Tower, 141 Nguyen Du, District 1,
Ho Chi Minh City, Vietnam
Tel: (08) 38-241-493
Email: hr-contact-audit@mazars.vn
–Apply online: https://www.mazarscareers.asia/job-offer/senior-consultant-financial-advisory/
2. CONSULTANT – FINANCIAL ADVISORY SERVICES
JOB DESCRIPTION
– Conduct Financial Advisory Services work (due diligence and other transaction services work), including performance of analysis and procedures as defined in the scope of work of the engagement letter for all types of projects (in particular buy-side and sell-side projects);
– Perform professional analytical review of the financial statements and accounts;
– Review target's accounting and operating procedures and systems of internal control;
– Supporting senior in preparing draft reports following the guidelines and templates used within Mazars Group;
– Due to the nature of the projects, the role would involve a combination of off-site work (done from Mazars office) and on-site work and visits (in Vietnam and potentially overseas);
– Being part of a team on projects conducted by Mazars FAS practice.
JOB REQUIREMENT
– Over 2 years of experience as a financial advisory consultant and/or financial auditor;
– Bachelor/Master degree in finance, accounting, auditing and/or equivalent professional qualification (ACCA, CPA Australia, CFA, others);
– Fluent English, both writing and speaking;
– Excellent computer-literacy skills;
– Excellent organizational, planning and multitasking capabilities;
– Self-motivated, proactive, positive attitude and willingness to learn;
– Good interpersonal and communication skills;
– Ability to work autonomously and as part of a team;
– Well-organized to meet deadlines and effectively manage multiple tasks;
– Good ability to work under high pressure;
– Strong sense of ethics with emphasis on confidentiality and integrity.
APPLICATION
If you are interested in applying for this position, please email to hr-contact-audit@mazars.vnthe following documents:
– Cover Letter in English
– CV in English (including Diploma GPA, English language proficiency test results)
– Certificates (Degree, Professional Qualifications results, English certificates – IELTS, TOEIC, TOEFL)
CONTACT INFORMATION
Mazars Ho Chi Minh Office
Address: 10th – 11th Floor, Viet Dragon Tower, 141 Nguyen Du, District 1,
Ho Chi Minh City, Vietnam
Tel: (08) 38-241-493
Email: hr-contact-audit@mazars.vn
–Apply online: https://www.mazarscareers.asia/job-offer/consultant-financial-advisory-services/