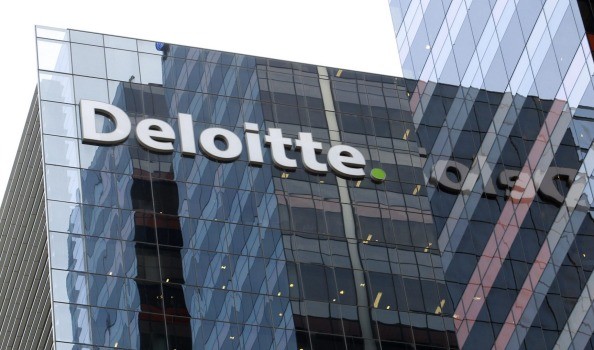 1/ Audit Senior
Responsibilities
Basic duties:
Perform tasks/assignments/ working plan in the auditor's scope of work as Audit Senior 1, under the supervison of the Manager in charge or Senior in charge of each Engagement. 
Main duties:
1. Work management:
Prepare for information/documents/reports under the tasks assigned of Team leader/Manager in charge of audit team, assign subordinates to prepare those documents but must be responsible for quality/deadline of information/documents/reports under the requirement of the Teamleader/Manager in charge of audit team;

Assist Team leader to review documents of team members, request junior staffs to complete assigned tasks if they do not meet the quality review requirements and ensure that documents/file must be completed before the review of Teamleader;

Make a summary report on work results and general analysis report after completion for evaluation;

Proactively assist Teamleader/Senior Manager/Manager in searching issues related to professional and technical knowledge through Vietnam accounting/auditing system, current financial management regulations, DTT approach

Assist Teamleader in: (i) Completion financial obligations of the Contract with the Company after providing service (issue billing request, documents, urge customers to pay); (ii) Completion administrative obligations with the Company after providing service (archive file, documents, reports, working papers in accordance with the current regulations of the Company).

Act as Team Leader/Senior incharge in some engagements under the supervison of the Manager in charge. Follow through DTT approach and procedures to meet quality control requirements to conduct the audit of such engagements including but not limited to planning, execute, deliver the audit work as well as follow up with after-service tasks for client.
2. Administrative management:
Administrative management to auditors who work under the allocation of Teamleader;
Evaluation of associates auditors in accordance with the Company's regulation dependent on each customer/task and each period;
3. Training and self-training:
Training/guiding and sharing experiences with associates auditors through directly tasks or file review/working paper;

Improving individual capacity in accordance with general development requirement of the Company, meeting the minimum requirement for training/self-training hours as regulated;
4. Communication in working:
Directly report to Teamleader for relevant issues in the scope of work assigned;

Regularly keep in contact with customers, in appropriate level, to find out requirements/questions of customers. Discuss problems with Teamleader to solve timely the customers' arising problems;

Regularly keep in contact/discuss with associates auditors to catch up with/solve problems arising. On behalf of associates auditors, senior auditors mention the relevant problems to Teamleaders so as to be solved/supported.
5. Others:
Comply with regulations/rules of the Company;

Manage associate auditors under the allocation of the Team leader, create close working environment/spirit;

Proactively participate in social activities of the Company/Division/Team, establish the balance between work and life for individual/staff in the same team.
Requirements:
Bachelor's degree in accounting, auditing, finance, banking.

A minimum of at least 3 years audit experience at an auditing and accounting firm.

Good communication skill, ability to work within a team, independent working skill.

Excellent English language skills, competent computer skill. Other languages such as Chinese, Korea, Japanese is preferred.

Qualifications such as ACCA, CPAA, CPAVN, ICAEW is preferred.
https://jobs2.deloitte.com/vn/en/job/DELOA004X134927/Audit-Senior
2/ Risk Advisory Senior Consultant
Responsibilities
Deliver engagements, identify financial and business risks, perform in-depth analysis of business processes, risks and controls, develop and implement controls testing work programs to provide assurance over the design and operating effectiveness of controls, draft reports and agree draft findings and improvement recommendations with client management

Test internal controls and follow a rigorous approach using Deloitte's own methodology and relevant industry guidance, including that of the Institute of Internal Auditors where relevant

Produce quality client deliverables such as analysis, reports or presentations that outline finding and recommendations

Work with peers in other specialist areas of the team to ensure the broader RA propositions are taken to our key clients and relationships

Demonstrate specific service area/competency and/or industry expertise that results in tangible value for our clients

Successfully fulfill client expectations and deliver engagement objectives as a part of a team

Anticipate client needs based on a strong understanding of the client and its industry

Actively participate in business and practice development initiatives such as proposal development and thought leadership materials
Requirements:
Up to 3 years of relevant work experience

Bachelor degree or above in Finance, Accounting, Business or other relevant discipline from a recognized university. Masters degree would be an advantage

At least 2-3 years of experience working as external or internal auditor, financial analyst/accountant or associate /consultant for a Big Four or top tier consulting organisation 

Relevant professional qualifications such as ACCA, CIA, FRM qualification (completed or in progress) would be an advantage

Excellent communication in English, both verbally and writing

Excellent oral and written communication skills

Ability to think creatively, generate innovative ideas, challenge the status quo and deliver effectively with what can often be ambiguous requirements

Good knowledge of risk management and controls concepts, leading industry practices (e.g. ISO 31000, COSO)

Possess technical and /or management consulting experience in the area of business process and internal controls transformation, enterprise risk management framework development or internal audit

Confidence when interacting with all levels of client personnel, including CFOs, line managers, analysts and accountants

Versatile, willing to learn and has the ability to work under pressure in team as well as alone, and meet tight deadlines

Overseas work and/or study experience would be an advantage

Willingness to travel across Vietnam. 
https://jobs2.deloitte.com/vn/en/job/DELOA004X126935/Risk-Advisory-Senior-Consultant